Independent music is provocative. It can be audacious, disruptive, and defiant. Independent music can shake you out of your comfort zone. It can rattle your assumptions.
NEWSFLASH / 6 AOÛT 2020 Ce flash d'information Corona s'adresse aux nombreuses PME et petites entreprises publiques du secteur du CSC qui souhaitent utiliser le mécanisme de garantie largement amélioré en cas d'urgence Corona. Mesures supplémentaires de Corona : Le mécanisme de garantie (CCS GF) a été porté à 251 millions d'euros pour soutenir les […]
NEWSFLASH / 6 AUGUSTUS 2020Deze Corona-nieuwsflash richt zich tot de vele CCS KMO's en kleinere overheidsbedrijven die in tijden van Corona-nood gebruik wensen te maken van de sterk verbeterde Garantiefaciliteit. Extra Corona-maatregelen: Garantiefaciliteit (CCS GF) opgetrokken tot 251 miljoen euro ter ondersteuning van organisaties uit de Culturele en Creatieve Sectoren (CCS) Verbeterde CCS GarantiefaciliteitDe CCS Garantiefaciliteit is het eerste EU financieel instrument […]
General national economic measures *company tax relief *VAT relief *income support for employees *income support for freelance workers *unemployment relief *employer social security payment holiday *loan repayment holiday *mortgage payment holiday *tax returns and or VAT returns suspended/delayed -Federal level: Ministry of Finance website – support measures for businesses (French / Dutch / German) Two interesting schemes at federal […]
We verzoeken de pers dan ook om de campagne gretig op te pikken en hierover verslag te willen brengen. Uiteraard met de nodige dank en applaus vanuit de muzieksector.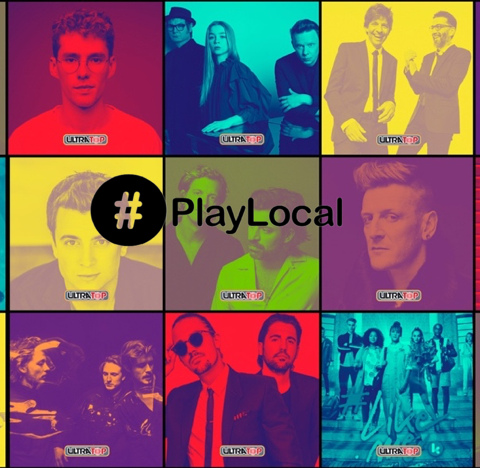 A partir de ce secteur, nous voulons soutenir tous les artistes belges et leur donner un coup de pouce. Nous apportons un message court mais clair : #PlayLocal, nous invitons tout le monde à écouter de la musique belge pour soutenir le secteur de la musique.